Swimwear for All Body Types - cups A to H - from Petite to Full Figure
Swimwear for Every Body Type - from Petite to Full Figure

At Goodnight Goodmorning, our team believes that a well fitted swimsuit should make you look and feel your best. Having the right swimsuit in your proper size will let you spend time enjoying yourself instead of having to constantly adjust what you're wearing. You'll leave feeling confident, comfortable, and gorgeous in your purchase.

Our tankinis are excellent for someone with different sizes on the top and bottom. Because most of our pieces are mix and match, you can assure you're are going to look your best. The large majority of our tankinis use dress sizes and cup sizes A, B, C, D, E, F, G, H, and I so you get the perfect fit and full cup support. We have options for both plus and petite figures.

The bikinis we carry are varied in styles and sizes to suit every body type. Our bikinis generally go by dress and cup size A to J, with the exception of Prima Donna which sizes their swimwear like their bras! Many of our bikinis are mix and match, and brands like Prima Donna and Empreinte even offer different styles of bottoms to assure you get the support and coverage you want.

Our slimming swimsuits have the most support of the pieces we carry. These offer the most all around control in your tummy, back, and other areas. Brands like Charmline, Maryan Mehlhorn, and Anita use amazing shaping technology to help you look one size smaller. Our swimsuits come in the largest range of dress and cup sizes, from petite to plus, size 4-24 and cups A-H.

Our sporty swimsuits are best suited for out athletic types and water sport lovers. Our Anita swimwear uses amazing technology to keep you supported and in place for all your watersport needs, and is endorsed by many Canadian and German athletes.

We also carry speciality pieces like swim dresses, skirts, and mastectomy swimwear from Sunflair and Sunmarin.

We stock the following brands:


 •  Charmline
 •  Maryan Mehlhorn
 •  Lidea
 •  Watercult
 •  Prima Donna

 •  Empreinte
 •  Antigel
 •  Togs
 •  LiseCharmel
 •  Anita

 •  RosaFaia
 •  Sunmarin
 •  Sunflair
 •  Vitamin A
 •  Maaji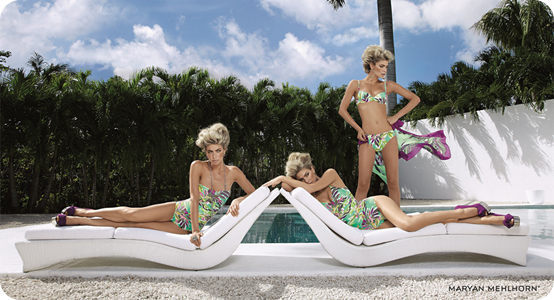 Contact Us
100 Bronte Rd. Unit #3
just South of Lakeshore
Oakville
905-847-1512
[email protected]


Our Blog
Hours of Operation
Sunday - 12pm-4pm
Monday - 10am-5pm
Tuesday - 10am-6pm
Wednesday - 10am-6pm
Thursday - 10am-7pm
Friday - 10am-6pm
Saturday - 10am-5pm
(Store hours may change through the Holidays)
After hour appointments available on Wednesday and Thursday between
6 and 7.30.
We offer free parking in Stone Boat Quay (the first garage entrance on the right closest to us).
AWARDS
OAKVILLE AWARD OF EXCELLENCE
IN BUSINESS – WINNER – 1999
BEST LINGERIE STORE IN OAKVILLE
WINNER – 1999-2015