SPORTS Bras
Whether you're running, working out, sweating it out in a spin class or perfecting your yoga poses, it is important to have the right support. It doesn't matter if your breasts are small or big, any physical activity causes your breasts to bounce, and this repeated movement can result in overstretched ligaments and sagging not to mention painful breasts! So choosing the right sports bra is as important as finding the right activity for you and your lifestyle.

Consider the fit, the fabric, and the overall design when selecting your sports bra, while ensuring that you have the proper amount of support and control necessary for your level of activity. But let's not forget – we still want to look sleek and stylish – and Good Night Good Morning has an impressive selection of sports bras that let you stay sporty AND sexy!


We offer full stock in sports bras in cup sizes A-K
We have full selection in stock:

 •   Anita
 •   Chantelle
 •   Felina
 •   Freya
 •   Prima Donna
 •   Shock Absorber
 •   Ulla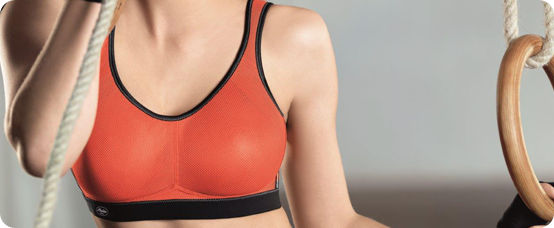 Contact Us
100 Bronte Rd. Unit #3
just South of Lakeshore
Oakville
905-847-1512
[email protected]


Our Blog
Hours of Operation
Sunday - 12pm-4pm
Monday - 10am-5pm
Tuesday - 10am-6pm
Wednesday - 10am-6pm
Thursday - 10am-7pm
Friday - 10am-6pm
Saturday - 10am-5pm
(Store hours may change through the Holidays)
After hour appointments available on Wednesday and Thursday between
6 and 7.30.
We offer free parking in Stone Boat Quay (the first garage entrance on the right closest to us).
AWARDS
OAKVILLE AWARD OF EXCELLENCE
IN BUSINESS – WINNER – 1999
BEST LINGERIE STORE IN OAKVILLE
WINNER – 1999-2015