Mastectomy & Swimwear
At Good Night Good Morning we can appreciate the connection between looking beautiful and feeling beautiful. As a certified mastectomy fitter, Anya recognizes the importance of taking part in a "normal" task, such as bra shopping, for women who have undergone the emotional experience of a mastectomy.

The most important thing is ensuring you find a bra or swimsuit that gives you the comfort and fit you need and deserve. Fortunately many new styles and colours have been introduced recently to help make the process a simpler and more enjoyable one. Whether you select a bra with a built-in form, or one with a pocket for a breast prosthesis, our goal is to help you achieve good shape and support, for a look that is as natural as possible.

TIPS FOR BUYING MASTECTOMY BRAS:

- Make sure you are professionally fitted prior to selecting a bra to ensure you get the most accurate and comfortable fit.
- Check the texture of the inner lining to make sure it's soft and smooth so as not to experience any discomfort.
- Be sure that whatever bra you select offers full support and covers the surgical area completely and comfortably.
We have full selection in stock:

 •   Anita
 •   Naturalwear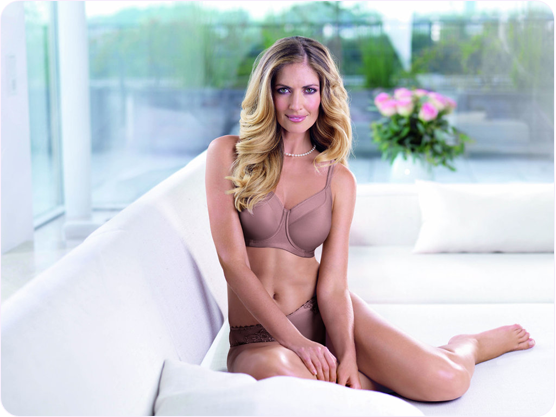 Contact Us
100 Bronte Rd. Unit #3
just South of Lakeshore
Oakville
905-847-1512
[email protected]


Our Blog
Hours of Operation
Sunday - 12pm-4pm
Monday - 10am-5pm
Tuesday - 10am-6pm
Wednesday - 10am-6pm
Thursday - 10am-7pm
Friday - 10am-6pm
Saturday - 10am-5pm
(Store hours may change through the Holidays)
After hour appointments available on Wednesday and Thursday between
6 and 7.30.
We offer free parking in Stone Boat Quay (the first garage entrance on the right closest to us).
AWARDS
OAKVILLE AWARD OF EXCELLENCE
IN BUSINESS – WINNER – 1999
BEST LINGERIE STORE IN OAKVILLE
WINNER – 1999-2015